Rideau Canal Trip 2001
Research
We took a trip down the Rideau Canal in 2001 in our steamboat. At the Opinicon Resort we met up with other steamboating friends before completing our trip to Kingston Ontario.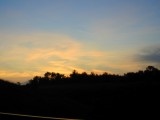 Leaving home before sunrise 6/13/01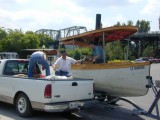 Loading wood at Hull, Ontario Canada Guy, a good friend from Canada, assisted us in setting up for this trip. (You might be able to imagine some of the logistics in setting up for this 125 mile trip with food, sleeping, fuel and shuttles.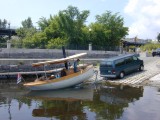 Launching at Hull 6/13/09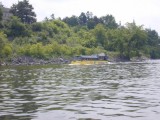 Aqua Duck half boat, half car
Government building with a flight of five locks going through the middle. This was quite an impressive start to our trip.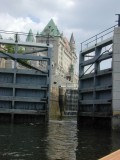 One lock leads into another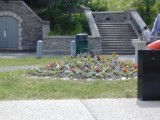 Garden near government buildings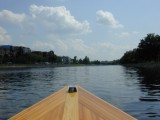 Through Ottawa there is a very long skating rink in the winter. In the summer, it is the Rideau Canal.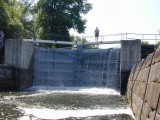 Water flowing over a lock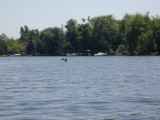 Heron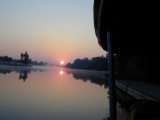 Sun rise with calm water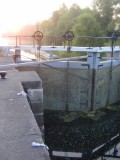 Most of the locks are original and manually operated. A lock lifts (or lowers) a boat using lock doors and water gates. The round wheels on top of the lock doors can open or close the water gates. You can see the long rods going down to the water gates.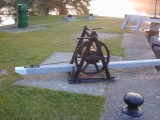 The lock doors are opened or closed with the geared device shown here. The wooden beam that goes through this device is connected to a door. The previous and next picture show how the beam is connected to the door.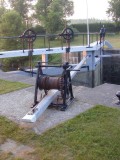 Once the water gates have equalized the water on both sides of a lock door, it can be opened with the geared device.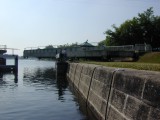 Swing bridge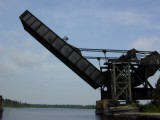 Lift Bridge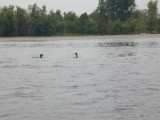 Loons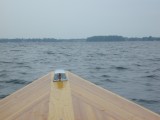 The Rideau is made up of locks, dug canal and many lakes. Here is a lake.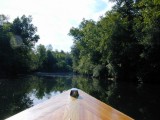 This is a dug part of the canal.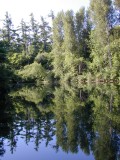 The water can be so smooth that it is hard to tell the top and the bottom of the picture.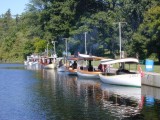 We are at the Opinicon Resort with many of our steamboating friends.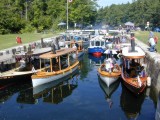 Steamboats locking through Chaffey's LockIt is now 6/18/01.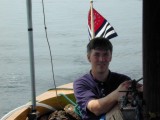 Content Captain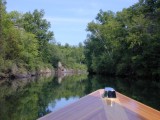 Dug canal heading to Jones Falls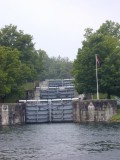 Looking back up the flight of locks at Jones Falls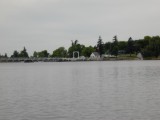 We splurged and stayed at the Hotel Kenney just below Jones Falls. The next morning we left a little too early as we had to wait for the bridge operator to arrive in the morning.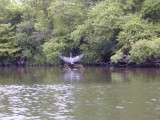 Heron Landing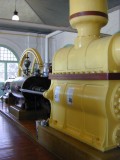 At Kingston, Ontario Canada we retrieved our boat at the launch ramp of the Pump House Steam Museum. In addition to the large pumps, they have numerous small working displays.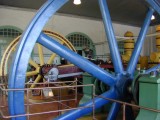 We finished our trip on 6/23/01 and started our long drive home.

<!google analytic stuff START> <!google analytic stuff END>